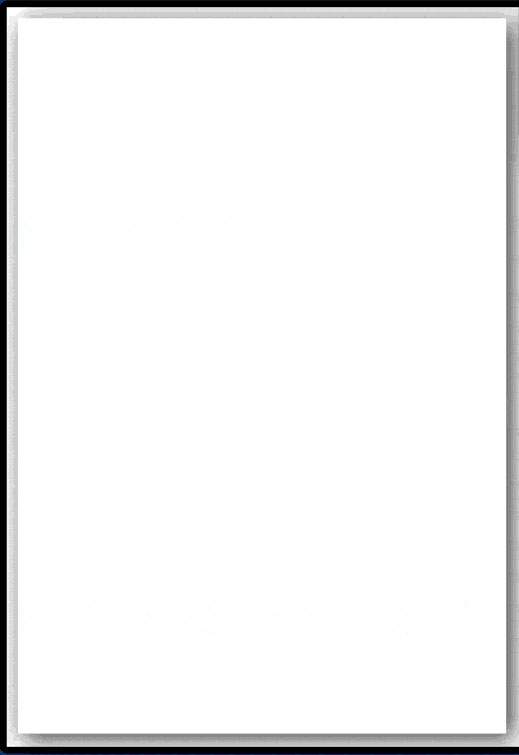 Name: Jan Musil
Date of birth: 16th of April 1993
Country: Czech Republic
Category: Benjamin
European Biketrial champion 2004
About year 1985, when my father was 22 years old, he trained Biketrial in Slavkov where he and his friend founded Biketrial club. There were about 20 young boys in the club. Then the club finished. When I was six my father asked me "Do you want to do Biketrial?" and I answered "Yes but what is Biketrial?" Then we rented a bike from club UAMK Stare Brno. Now I have been competing in Biketrial six years.
My first competition was in Kyjov in year 2000. I rode my first section excellently. But in the second section I broke my front brake hose. I cried and my father was searching for somebody who could borrow a brake hose to us. Nobody had it so I hardly tried to ride the sections but I couldn't. Of course I was the last.
In the year 2002 I was 3rd in Czech Championship (Poussin); in the year 2003 I was 2nd in the World Championship (Poussin), Czech Champion U.C.I. (Poussin), 2nd in Czech Championship (Benjamin); in the year 2004 I was 5th in the World Championship (Benjamin) and the Czech Champion.
When I do not train or compete I play floor ball, I attend drawing lessons or I play guitar.
Tip for beginners? You must train, train and train. Don't stop train balance.
I have been riding on Monty 221 Ti model 2005 Red colour.
My best location is in Itadori in Japan.
I do not have any sponsors but my finance sponsor is my father and my grandfather with his firm MUSIL S.R.O. But my psychic sponsor is all my family.
This year I want to be at least 3rd on the World Biketrial Championship and once I want to be…World Champion in Elite:-D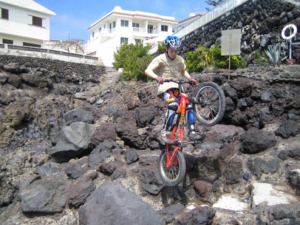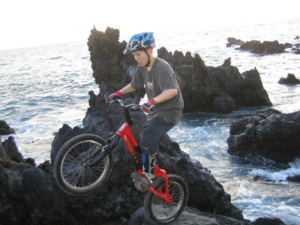 Back