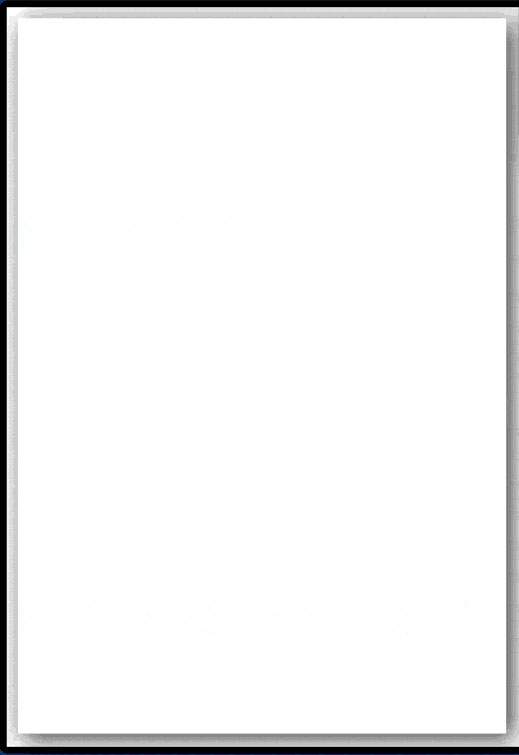 Name: Ladislav Jánoška
Date of birth: 18. 6. 1994
Country: Slovak Republic
European champion 2004
Category: Poussin

Best results:
World champion in biketrial BIU, category Poussin (to 10 years) in 2004
European champion in biketrial BIU, category Poussin in 2004
Slovak champion, category Benjamin (to 12 years) in 2004
Other very good results:
2002, 2003 champion of the Slovak Republic – category Poussin
World Championship in Kutna Hora, Czech Republic in 2002, I achieved 16th place
in 2003 I was 7th in the whole World Championship series
in 2004 I became the world champion – I won the World Championship in Spain, Slovakia, Japan, I was in second place in Andorra and France.
I started biketrial thanks to my father. I followed our family tradition but changed trial (with motorcycle) for biketrial (with bicycle).
My other hobbies are: skiing, football, Lego…
My first competition was in Ruzomberok.
I ride a MONTY bike, which is produced in Spain.
Because of my results so far, I have great support from MONTY for the 2005 season. My aim is to finish as high as possible in the 2005 European Biketrial Championship. It will be difficult because I have entered a higher category - Benjamin.
I am a member of the SLOVTRIAL team in Kysucke Nove Mesto.
My father joins me at competitions and helps me with bike and technical repairs. The specialists from MONTY are responsible for technical service in the world championships.
People from RB-design, Mr. Bohacik and Stefan Pcola (world champion, Master category) and also KASKO – GT, Mr. Adamov, company Velosprint Zilina are responsible for this service in Slvoakia.
I appreciate everybody who helps biketrial in Kysuce: PENTATECH Kysucke Nove Mesto,
TECHBERG Kysucke Nove Mesto, Autoservis Macejik, FEMOTO Pezinok, Hotel KRIVAN Kys. Nove Mėsto and also my friends from our club SLOVTRIAL Kysucke Nove Mesto.
My dream and realistic aim for my biketrial future is to complete a 2-year cycle in the Benjamin category. The first year will be an introduction to the category and the year after that I hope to achieve similar success to that of my Poussin years.
I want to say to all biketrial novices that biketrial is the best sport in the world and it is vital to train hard, to overcome beginner falls, and then success will come easily….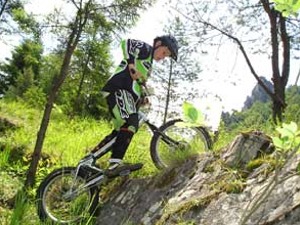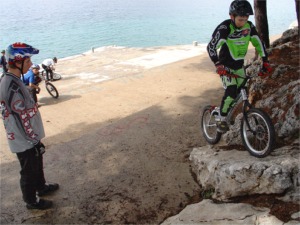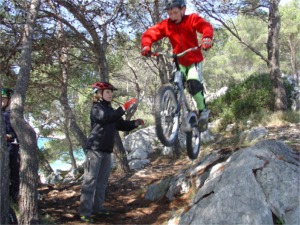 Back